About Me
---
I'm driven, passionate, and I just plain love design.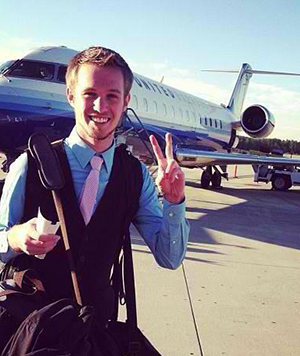 Education & Experience
When you look back onto the past few years I spent at the University of South Carolina, you'll notice four years spent studying, learning and finessing my skills in design. As a visual communications major, I have worked in design and journalism. It's been a journey that at some points I've honestly questioned if it was right for me, not because I didn't love design, but because I wanted to start off working immediately.
While my educational experiences prove to be important, some of the most valuable lessons I have learned come from my work at The Daily Gamecock, USC's Creative Services and SC Pride, among others.
Working at the Gamecock has taught me the importance of working and meeting deadlines. As design director, I often had just a few hours to create an entire newspaper and send it to the printer.
Aspiration
Like most kids, I changed my mind about what I wanted to do a few times before college, but once at USC, I was set on a course to advertising design.
After I graduate, I want to work at an advertising agency (somewhere in Chicago at the moment.) The goal is to work at an agency for a few years and gain experience and eventually move on to helping companies manage their brands.
Creative Services opened my eyes the the beauty of brand identity. My job exposed me to much of the workings of a brand within a large organization and showed me that while, at times it can be frustrating, there is a joy in finding creative ways to design with set limits.